If you want to know all about Indore you are landed at right place. You will get the complete information of this city. Whether it is the History of Indore, culture, places, food, transportation or accommodation in Indore. RenoApp is a discounting restaurant reservation platform that'll get you awesome deals and discounts during your stay at Indore. YESS!!! Sometimes all the way upto 50% Off! and that too on food and drinks.
Indore is 200 km west of capital Bhopal and has a population of around 30 lakhs. Therefore, it is 14th most populous city in India. The greater metropolitan area of Indore makes it a city of 2.5 million inhabitants. It is industrial, cosmopolitan, prosperous and resembles Mumbai as far as the lifestyle is concerned. Therefore Indore is also called as Mini-Mumbai.  
It is also a melting pot of different ethnic groups such as Marathi, Gujarati, Marwari, Muslims and Sindhi etc. This city proves to be promising educational hub and home to both IIT and IIM, the most reputed technological and management institutes of India. Indore owes its early growth to trade and commerce, which is still a dominant feature of this city.
History Of Indore
Indore traces its roots to its 16th century founding as a trading hub between the Deccan and Delhi. The city and its surroundings came under Maratha Empire on 18 May 1724 after Maratha Peshwa assumed the full control of Malwa. During the days of the British Raj, Indore State was a 19 Gun Salute (21 locally) princely state (a rare high rank) ruled by the Maratha Holkar dynasty, until they acceded to the Union of India.
Apart from this the city is also known for its architectural splendor. The tales of the glorious past are narrated by these splendid historical monuments and cast a magical spell on the visitors. Rani Ahilya Bai Holkar was a great architectural patron and spent a lot of money on the construction of many temples across the nation. The queen is taken in great regard by the people and as a tribute; her statue was built in the center of the city, near Rajwada. To know more about the history of Indore
People & Culture Of Indore
Culture of this city is an exclusive mixture of different cultures makes it a best destination across the country. You will be fascinated to watch the royalty and innocence of the city. Today the major population of belongs to different parts of India. A city that has welcomed people from all castes, creed and colour. People from all corners of the country have actually migrated and settled in the heart of Madhya Pradesh for various reasons like livelihood, education and its peaceful culture.
The people of this city are highly social & progressive which is why all cultures from south, north, east & west have mingled in the life of Indori-ans. The residents of Indore converse largely in Marathi. Though Hindi is the official language and spoken by maximum number of people in Indore. Bundelkhandi, Malwi and Chattisgarhi are the local speech that you can easily hear in Indore. People are also capable of speaking in English, Hindi, Gujarati as well as Sind. As a result, Indore boasts of a true cosmopolitan city culture with multi ethnic and multilingual people living in perfect harmony. The local people of Indore reflect the true spirit of unity in diversity. To know more about the people and culture of Indore
Food In Indore
The diverse culture of Indore is quite visible even in the food habits of people. Due to the good flavor, taste as well as variety of food in Indore, it is praised by food lovers all across the country. Known for its popular variety of Namkeens. The city takes a treasure trove of culinary information and today its menu consist different kinds of taste buds. Spicy Chat Food like pani puri, vadas, samosas and the very delectable chola baturas are first choice of the people.
Indore is well known for other dishes like Dal-Bafla, Nihari Gosht and Bafla-Gosht in Malwa Region. The city is well Known for its drinks and thirst quenchers like the Shikanji-a fascinating which is a combination of milk and dry fruits. They are an integral part of the cuisine of this city. The good old lassi consisting of yoghurt flavor is famous here. Restaurants and eateries are also served appetizers like Jal- Jira and santrola.
The people of this city are mostly vegetarians and consequently, there is no dearth of vegetarian eateries in the Madhya Pradesh city. It is essential that tourists savor the wide array of street food that is sold in the food galleries of Indore till wee hours of the night. Besides restaurants, Sarafa and Chappan Dukan of indore also offer delight food for the fan of good vegetarian food.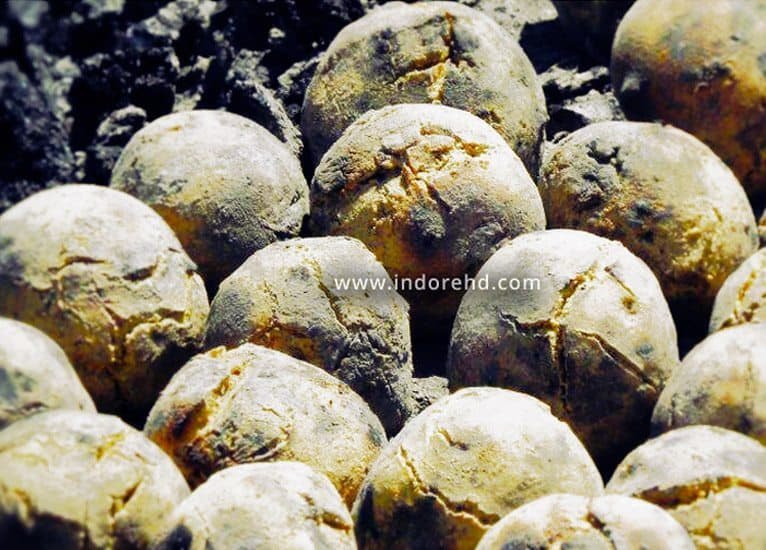 Places Of Indore
In Indore there are a many places to visit while on a sightseeing tour of the Indore. The Indore Tourist Attractions with their specialties draw huge people with varied interests. The tourism attractions in Indore please general tourists, history lovers, art lovers and religious minded people. Indore is blessed with some exciting and wonderful places.
The historic city has age old forts, magnificent palaces and intricately carved temples. Some of the important tourism spots in Indore are; Rajwada, Chhatris Bagh, Chokhi Dhani, kanch Mandir, lal bag palace, Central Museum, Mahatama Gandhi hall, Nehru Park, BIjasan Mata and bada Ganpati all are set to fascinate you with the charm of its architectural grandeur and historical enigma. To know more places of indore
Near By Places Of Indore
There are many nearby places to visit in Indore and the good part is that the city does not teem with tourists. Considered the heart of Madhya Pradesh, Indore has something for all types of tourists. Take your pick from Indore tourist places like Omkareshwar temple, an island at the confluence of the Narmada & Kaveri rivers and it is significant as one of the 12 jyotirlingams of India. Located 91 kilometers from Indore is the small town of Maheshwar. Besides the fort and temples Maheshwar is also known for its Maheshwari saris produced by the local weavers.
The holy city of Ujjain, lies at a distance of 56 kms from Indore. It is famous as one of the centers of Kumbha Mela.The Mahakaleshwar Temple, the temple of Har Siddhi Mata and the Gopal Mandir should be on the itinerary of the religious tourist. Mandu, 99 kms from Indore is a historic city with a plethora of monuments reflecting the royal splendor of past ages. and Patal Pani, 36 kms from Indore is a fascinating destination with a 150 feet high waterfall falling into a deep gorge, the bottom of which is believed to be touching patal (nether world). To get the complete information of nearby places of Indore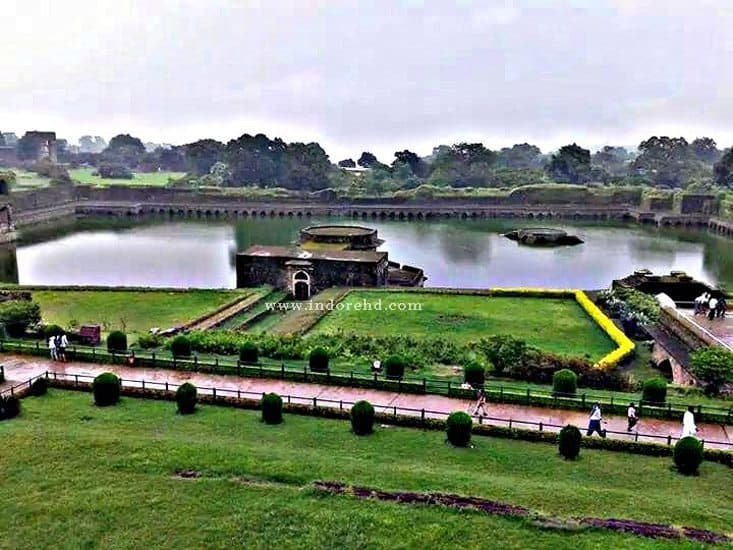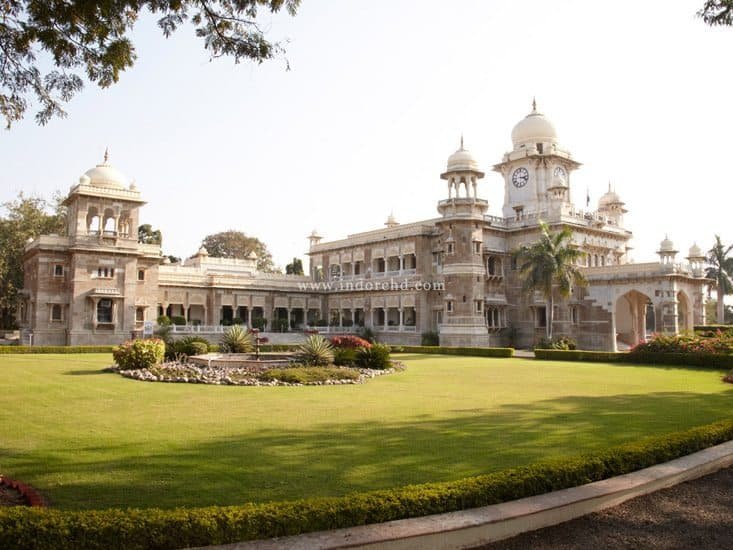 Resources In Indore
Apart from being a historical city, Indore is also the educational and commercial center of the state of Madhya Pradesh. Indore is a host to many industries, like automobile, textile, IT etc. With latest technological advancements. It houses two special economic zones: Pithampur and Sanwer. Pithampur, often called the 'Detroit of India', has many automobile industries and some of the largest pharmaceutical companies.
Sanwer, on the other hand, has steel industries, including The Indo-German Tool Room. Indore has a large student population in central India. There are a number of educational institutes in Indore which are amongst the best in the India. Indore is the only city in India to house both IIT and IIM. Devi Ahilya Vishwa Vidyalaya (DAVV) of the city was established in the year 1964 and today, it is one of the most renowned universities of India. To know more about the collages and coaching center In Indore
Transportation In Indore
Indore is well connected via rail, road and air transport services. To travel locally in Indore there are both government and private transportation including I-bus, taxis, tele-auto rickshaw, mopeds and bicycles and even Tonga which will help you to move around and explore the city. The transportation in Indore is extremely safe, wallet-friendly and comfortable. Get information on transportation in Indore and make moving easier. To know more about transportation in Indore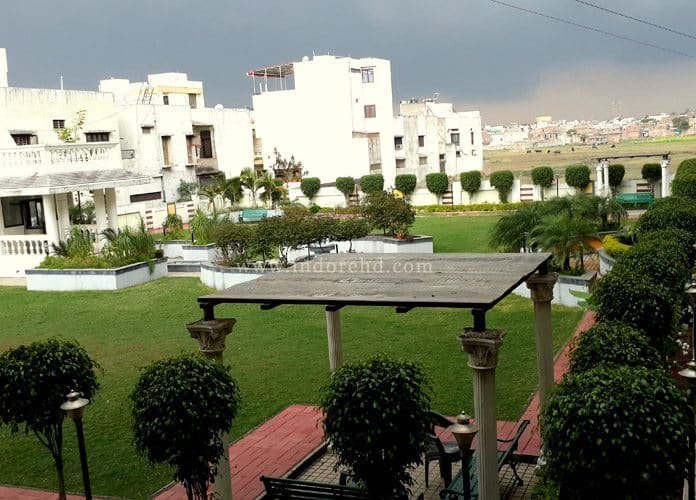 Accommodation In Indore
A good accommodation always makes you feel relaxed, especially when you are away from your home. Get all the necessary and basic information on best accommodation, hotels, hostels, rooms and brokers in Indore to help you find the best place in Indore. To know more about accommodation in Indore
Opportunities In Indore
With around development in Indore, the Indore city is seen to be a great choice of investment from various MNC, real estate developers, organizations and enterprenuers . Indore city quenches this investment interest due to its rapidly development in IT sectors, hospitality, commerce houses and other alight services. Giant Indian companies like Infosys and TCS have started the construction of their respective offices in Indore near Super Corridor.
Both the companies are approximately 5 km from Indore airport. It is believed to create about 1 lacks jobs in coming 5–6 years.  As the city is growing exponentially it gives immense scope to all of us to explore and to contribute to the many happening things which are all about Indore
Food To Try Out: (COVID Special)
RESTAURANTS IN INDORE
Indori's being hardcore foodie's, love probing different kinds of restaurants. Among the various classes, Roof top restaurants have always been markedly anticipated by couples. Over the time, various roof top dining joints have opened in Indore.
Here are the 10 top rooftops with amazing romantic backdrops.
Vidorra
If you want a fine dining experience with the best panoramic view in the heart of the city, this is just the right place for you.

House of Malts
House of Malts is a beautifully fashioned and rocking cocktail lounge !! It offers a wide choice of alcohol brands, cocktails, and non-alcoholic cocktails (mocktails), presented in style !! For Reservations check out Reno App.
House of Malts is a great place for pre-dinner / after-work drinks, with a selection of bar food !! A warm and friendly service, makes this a good choice for an informal gathering, business meeting, or sharing a few drinks with friends !!
Address: 5th Floor, Hotel PS9, opposite Bombay Hospital, Vijay Nagar.
 Stars N Sky, Infinity
Stars N Sky, Infinity Making way for a hearty meal is Stars N Sky Restaurant in Indore. Established in the year 2006, this place is synonymous with delicious food that can satiate all food cravings. It is home to some of the most appreciated cuisines which include Continental, Mughlai, North Indian, Punjabi, Indian.
So as to be able to cater to a large number of diners, it occupies a favourable location at Vijay Nagar. C/O Infiniti Hotel,Opposite Bombay Hospital,Ring Road,Vijay Nagar-452010 is where one can visit the venue. Courtesy to this strategic location, foodies in and around the neighbourhood can walk in to this eating house conveniently without facing any hassles related to commuting to this part of the city. It is one of the most sought after Restaurants in Vijay Nagar. The Stars N Sky offers complete information of the restaurant.
Stars N Sky Restaurant at Vijay Nagar makes sure one has a great food experience by offering highly palatable food. The various services offered at the venue include Mughlai , Continental , North Indian , Punjabi , Indian , Bar , Casual Dining , Smoking Areas , Valet Parking , Outdoor Seating , Alcohol , Dine in , Wifi Available , Night Life , Home Delivery , Wifi , Price For Two 900 , Candle Light Dinner .
The restaurant welcomes guests from 19:00 – 23:30 allowing diners to relish a scrumptious meal between the functional hours.The price range of the food at the restaurant ranges from 3. One can make their payment via Cash, Master Card, Visa Card, Debit Cards, Credit Card. This listing is also listed in Restaurants, Home Delivery Restaurants, Multi-cuisine Restaurants, Fine Dining Restaurants (Rs 1000 To Rs 2000), Punjabi Restaurants, Chinese Restaurants, North Indian Restaurants, Restaurants With Candle Light Dinner. From a total number of 1500+ ratings, the eating house has been rated a 4.4.

10 Downing Street – TDS
10 Downing Street is a hip & upscale pub, styled on the lines of an elegant English/British Drinking House !! The DJ rocks the house with great music, soaring the temperatures on the dance floor !!
10 Downing Street, or TDS as it is popularly known, is a great place to chill out with friends or make new ones, and serves great drinks and multi-cuisine snacks & even food till late night !! 
Reservations are recommended and walk-in entries allowed only for couples & single women !! Book Through Reno App for awesome deals and discounts upto 50% Off.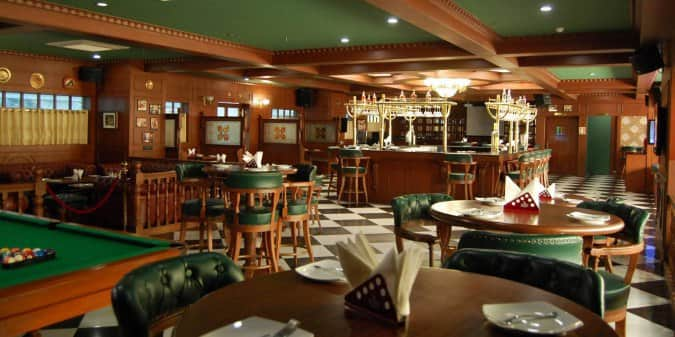 Mediterra, Sayaji
One of the oldest and the most craved places, Mediterra continues to win hearts at all fronts.

Terrace Treat, Crown Palace
Located at Geeta Bhawan, crown palace is extremely popular for its ambience and seating that gives an enchanting and royal experience.

Apna Roof Top
If you are looking for reasonable and fine dining experience, the Apna Sweets at Sapna Sangeeta is the right destination.

The Roof, Kanchan Tilak
Located at a fair height, the mystical ambience with dim lights makes it a perfect place for couples.

Radisson's Roof Top
If you intend to completely sweep off your partner's feet, hotel Radisson's awe strucking roof top would be enough to serve the purpose.

Piano Project
The Piano Project in Indore. Lounge Bars with Address, Contact Number, Photos, Maps. View The Piano Project, Indore on RenoApp.
Setting the pace of the city's nightlife is The Piano Project in Vijay Nagar, Indore. This night club is well-known amongst the locals for its fantastic ambience and great-tasting food. It caters to the youngsters who want to savour the vibrant and upbeat nightlife in Indore. This lounge cum bar poses to be a perfect place for any working professional to unwind after a long day at work. An array of mouth-watering delicacies in Chinese, Continental and North Indian cuisines are ready to tantalise your taste-buds.
A great range of beers, wines, aperitifs, shooters, brandy, cocktails, flamers, imported scotch, whiskeys, rums, gins, vodkas and mocktails are available on their bar menu. In the city, this nightclub is at 11th Floor, Apollo Premier, Plot 1, Scheme 54, Pu4 on the . Flanked by various commercial complexes and marketplaces, it is easy for one to locate this establishment. Being a popular club, this listing has received 1000 votes from Justdial users. Undoubtedly it is one of the best restaurants in Vijay Nagar.
The Piano Project in Vijay Nagar is famous for its live performances and events, held time and again. The upbeat and lively environment at this venue sets the tone for an entertaining and experiential outing. In addition to the a la carte menu, you can also indulge in a variety of food on their lavish buffet spread, with or without alcohol. A meal can range between , approximately. This restobar welcomes guests between 11:00 – 00:00, all through the week.Pay for your meal with Cash, Credit Card.
Frequently ordered items
The must-try dishes at The Piano Project near Vijay Nagar are Chicken 8 to 8, Aloo Sysmi Tikki, Barbeque Chicken Wings, Spanish Veg. Bullets, Jalapeno Papas, Lippu Chicken, Fish AmritSari and Cheese Nachos.
Address: 11th Floor, Apollo Premier, Plot 1, Scheme 54, Pu4, Vijay Nagar, Indore – 452010 (Map)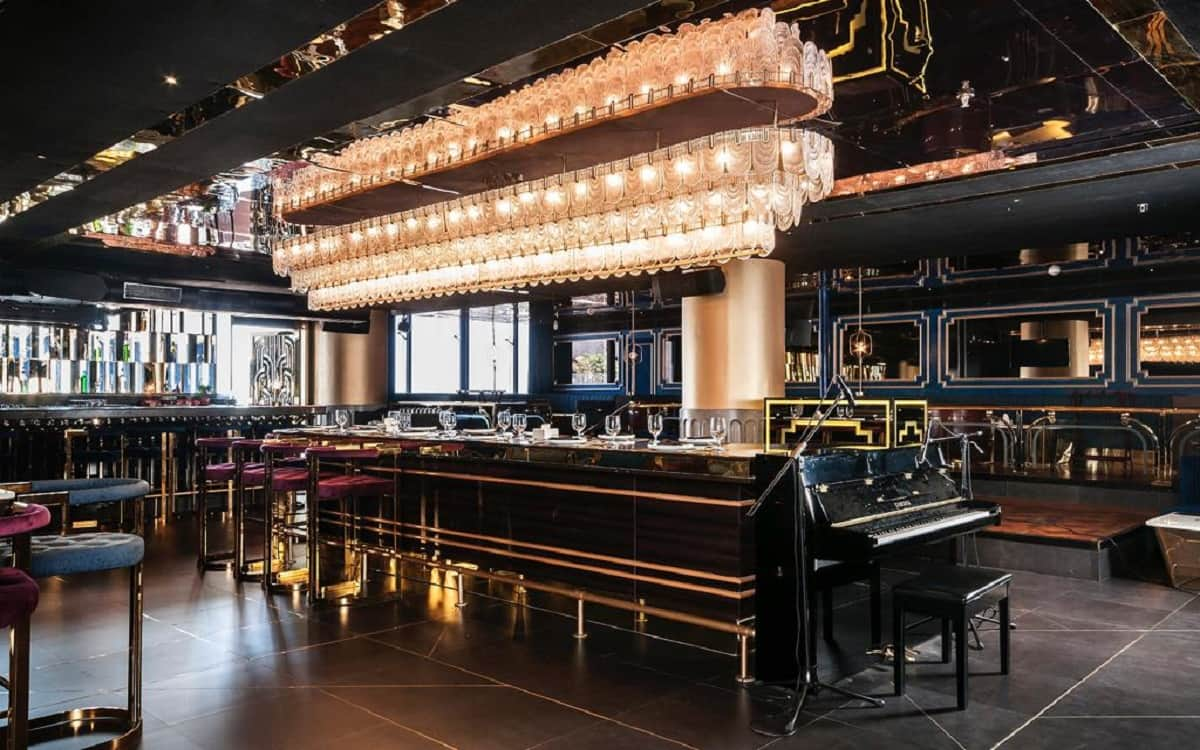 Check Out Reno App on your to get Awesome Deals and Discounts at Top Restaurants all the way upto 50% Off.
Enjoy and Do Check Us Out on Play Store & iOS.